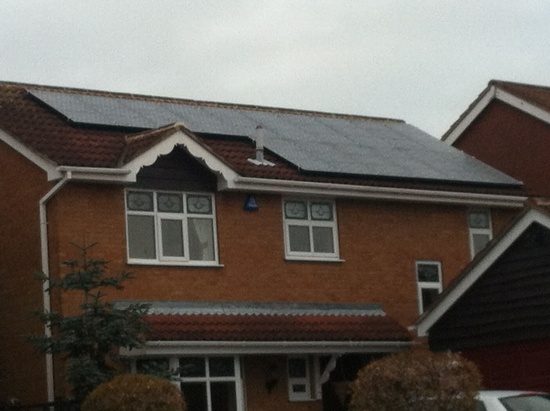 Full Description..
We carry out so many solar PV installations nationwide it would not be possible to display them all so this web page is a small sample of the work we carry out.

We take care of everything for you, from design, through to applying for your feed in tariff contract and arranging for your Home Energy Performance Certificate.

We offer a mix from simple solar PV systems designed to enable you to benefit from the maximum available financial return from your installation or we offer bespoke solutions which will enhance the look of the finished installation.

We believe in providing you with solutions rather than working on a one price fits all basis, not everyone wants the same thing.

We offer a basic package which can be seen on most installations in the UK with aluminium edged solar panels mounted onto rail on the top of the roof with a single inverter mounted within the property.

We offer black edged solar panels, solar panels with a black backing sheet and an in roof mounting system all designed to minimise the visual impact of the installation.

We offer enecsys micro inverters which provide monitoring and control of each individual solar panel, our clients find this additional information very useful to ensure they achieve the maximum output from the system installed.