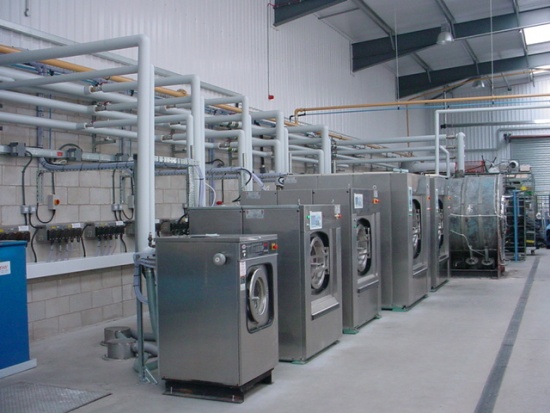 Full Description..
After 60 years of production from their factory at Giltbrook in Nottinghamshire started by Mr Jackson Snr, they have moved to a new purpose built factory in Ilkeston.

We are proud to have been associated with this new beginning for this family run business.

With new machinery from Cherrytree Machines Ltd, to provide customers with an up to date modern service of not only washing garments but also a clean room for sorting and collating which ensures the product is returned to the correct customer.

High efficiency gas fired boilers are the provider of the volumes of hot water required necessary for this busy cleaning operation.

From the water softener and gas supply we provided the pipe work system throughout the factory delivering hot water to each machine.

Todayís Managing Director Mr David Jackson has a keen eye for energy and water saving.

The large storage tank holding up to 11,000ltres of recovered rinse water which is filtered before storage for recycling, provides all the requirements of hot water for washing of floor mats.